HOUSTON, TX, October 2, 2023 – Virovek, a commercial-stage biotechnology company specializing in the development, manufacturing and sale of custom-made AAV- and lentivirus-based vectors for therapeutic development, today announced that the Company has appointed Peter L. Hoang as its Chief Executive Officer.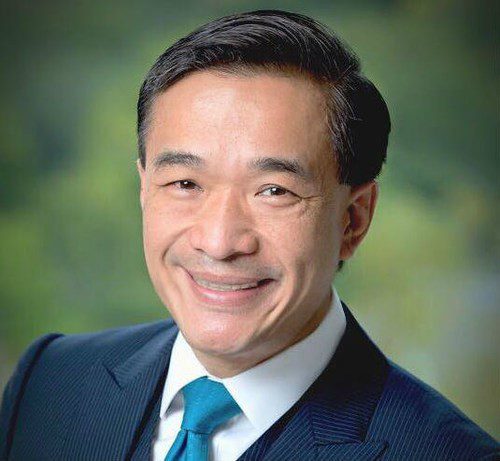 "We are delighted to welcome Peter as our new CEO, as we focus on taking Virovek into its next phase of growth," said Dr. Haifeng Chen, co-founder of Virovek. "Peter joins us with an extraordinary background that combines significant capital markets, biotech, and executive management experience. We are confident that his ability and vision will lead us through the next phases of our corporate development and will enhance the value of the Company. Peter is an experienced leader and executive with proven skills in finance, operational execution, and business development, and can drive the company into the future."
"Virovek has been able to establish a worldwide customer base, and dozens of our licensees have depended upon our industry-leading large-scale AAV platform to advance their therapeutic candidates. We believe that Peter can be instrumental in expanding and growing the reach and utilization of our viral vector technology to help our customers develop the next generation of gene and cell therapies," added Dr. Min Chen, MD, Virovek's President & Co-Founder.
Mr. Hoang brings over twenty-five years of investment banking, venture capital, immuno-oncology and public company executive management experience to Virovek, serving most recently as President & CEO of Marker Therapeutics (NASDAQ: MRKR). Previously, he served as the President & CEO of TapImmune (NASDAQ: TPIV). Prior to that, Peter served as the Managing Director of Innovations at The University of Texas MD Anderson Cancer Center, where he headed the new venture formation and development effort for the institution. Before joining MD Anderson, Mr. Hoang was a senior investment banker, most recently as Managing Director and head of healthcare mergers & acquisitions advisory for CIT Group. He has also served in the M&A departments at Oppenheimer, J.P. Morgan, Merrill Lynch, and Deutsche Bank. He earned an M.B.A. with high honors distinction from the Anderson School of Management at UCLA and a B.A. from Yale University.
"I am very honored and excited to join Virovek at this pivotal time," said Mr. Hoang. "With the rise of gene and cell therapies, the need for more efficient viral packaging solutions is one of the most pressing issues for the advancement of novel therapeutics and the improvement of patient access. Virovek is a clear leader in the development of next generation viral vectors for the gene and cell therapy field, with one of the world's most efficient large scale AAV manufacturing platforms."
About Virovek
Virovek is a privately-held, commercial stage biopharmaceutical company that develops, markets, manufactures and sells viral vector-related products for use in the development of advanced therapeutics. Established in 2006, Virovek has established itself as one of the leading AAV manufacturers in the gene therapy field. With its highly efficient AAV manufacturing technology, Virovek has established a worldwide customer base advancing clinical trials from clinical Phase I through to BLA.
For additional information, please call (346) 569-5012 or email us at info@virovek.com. Our web address is www.virovek.com.